Maryland dog bite victim advocacy ::
DogsBite.org, a national dog bite victims' group, submitted an amicus brief on behalf of the young mauling victim in Tracey v. Solesky, which helped move the Court of Appeals to modify Maryland common law and attach strict liability when a pit bull terrier attacks a person. This web page was designed in 2012 to help citizens and groups take action to support the high court's ruling.
---
How to stay informed
Sign up for alerts!
Stay informed about the current and upcoming legislative attempts to undo the integrity of the high court's ruling.
The 911 call
Watch the 911 call at the center of the high court decision, Tracey v. Solesky.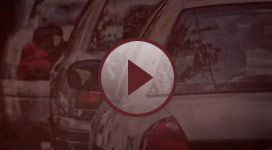 On April 28, 2007 a pit bull inflicted a life-threatening attack on a young boy in a residential ally. Dominic Solesky of Towson, Maryland, was 10-years old. Learn more.
What you can do
Contact key legislators
Contact legislators and voice support for the Court's decision, otherwise victims may lose the Court's remedy, which holds pit bull owners and landlords financially responsible for the injuries these dogs cause.
Support materials
Download key support and educational materials and attach them to emails directed at Maryland legislators.
Additional information
Maryland news & statistics
View dog bite statistics and related news from the State of Maryland.
National news & statistics
View national dog bite statistics and related news across the U.S.
About us
DogsBite.org is a public education website about dangerous dog breeds, chiefly pit bulls. We are the primary 501(c)(3) nonprofit organization dedicated to putting the safety of humans before dogs and the principal source of information on this topic that is not owned, controlled, or funded by dog breeders, dog advocacy, veterinarian or animal welfare groups. We do not receive government or corporate funding; we rely on donations from the public and our supporters -- people like you.