Welcome ::
DogsBite.org is a national dog bite victims' group dedicated to reducing serious dog attacks. We conduct research on the growing, but underreported, public safety issue of severe and fatal dog attacks inflicted by dangerous dog breeds. We champion the rights of victims through our research, education and advocacy. Learn more about us » | Make a donation today »
Dog bite victims
| | | | |
| --- | --- | --- | --- |
| Marina Verriest | Richard Barry | Joan Caffiel | Freddy Garcia |
Victims of severe dog attacks often suffer acute damage, which may require $300,000 to one million dollars in specialized medical care treatment. Reconstructive surgery, such as skin grafts, tissue expansion and scar diminishment, often requires multiple procedures over a period of years. Medical studies show that pit bulls are inflicting the majority of these damaging attacks.
In depth coverage
DogsBite.org contains hundreds of accounts of victims of serious and fatal dog attacks. We examine various aspects in great depth to show the multi-layered dangerous dog breed problem.
Special reports

United Kingdom
Currently, too many pit bull-type dogs evade "banned breeds" in the Dangerous Dogs Act 1991. The UK government should define a bull breed status dog phenotype that detects emerging bull breed crosses, like the XL American bully.
Escalating Fatal Dog Maulings on Tribal Lands - A Possible Contributing Factor
United States
Misleading White Paper Crafted to Ban Dangerous Breed Restrictions in Housing
United States
Nonfatal dog attacks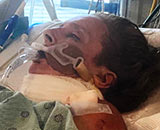 Magnolia, Texas
Rebecca Hatcher sustained critical, life-threatening injuries due to a violent pit bull attack in northeast Harris County. The three dogs dragged her into a ditch and mauled her. She was rushed to a hospital, where she remains in the ICU.
Vicious Dog Attack Leaves Woman with Life-Altering, Catastrophic Injuries
Honea Path, South Carolina
College Student Pet Sitter Suffers Catastrophic Injuries Due to Dog Attack
Coppell, Texas
Dog bite studies and statistics
DogsBite.org is a comprehensive resource containing the foremost studies and statistics regarding dog bite injuries, pit bull injuries, dog bite fatalities, dangerous dog breed ownership and more.
DogsBite blog
Our popular blog tracks serious and fatal dog attacks and dangerous dog law trends across the country. We also track world trends. Fatal dog maulings, mainly inflicted by pit bulls, occur on every continent.
Dangerous dog breeds and legislation
These two sections of the website highlight the most dangerous dog breeds, pit bulls, rottweilers and fighting breed derivatives, and the types of breed-specific laws cities adopt to regulate them.
About us
DogsBite.org is a public education website about dangerous dog breeds, chiefly pit bulls. We are the primary 501(c)(3) nonprofit organization dedicated to putting the safety of humans before dogs and the principal source of information on this topic that is not owned, controlled, or funded by dog breeders, dog advocacy, veterinarian or animal welfare groups. We do not receive government or corporate funding; we rely on donations from the public and our supporters -- people like you.