Dog bite victim resources ::
Suggested books and articles for dog bite victims, their family members and friends. If you are searching for a dog bite lawyer, please visit our growing dog bite attorney directory.
Safety & survival books

Misunderstood Nanny Dogs?
Attorney J. Thomas Beasley dives into America's pit bull mauling epidemic in a compelling new book and discusses the primary myths trumpeted by pit bull owners, chiefly the thoroughly debunked Nanny dog myth, the true history of the pit bull breed and ways to curb the mauling epidemic. Beasley presents an abundance of evidence and asks readers to draw their own conclusions. | Read our book review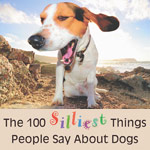 The 100 Silliest Things People Say About Dogs
In this ground-breaking and sometimes controversial book, Alexandra Semyonova explodes the 100 most common myths about dogs, their nature, their behavior and how to treat them. Some of the myths addressed include: Dogs are a kind of tame wolf; Dogs are predators and pack animals; You have to be your dog's leader, or else the dog will dominate you; and Pit bulls are "just like any other dog."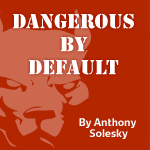 Dangerous By Default: Extreme Breeds
On April 28, 2007, Anthony Solesky's son and two other boys were attacked by a loose pit bull. Anthony's son suffered life-altering injuries in the incident. "Dangerous by Default" is a first hand account by Anthony about the attack and its aftermath. In a raw, powerful voice, Anthony leads readers through his son's painful ordeal and the community upheaval and healing that followed.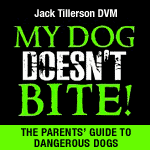 My Dog Doesn't Bite
Dr. Mark Mathusa has practiced veterinary medicine for over twenty years and has witnessed the horrors associated with canine attacks. The majority of victims are children -- left maimed, disfigured and even killed. In addition to learning about dog breeds most likely to inflict devastating injury, readers will learn the myths and excuses used by owners of dangerous breeds in an effort to deflect criticism.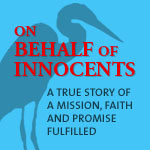 On Behalf of Innocents
Following a near fatal attack by two pit bulls on November 5, 1992 while walking in a public park, Caress Garten tells her story of survival. Each step guided her toward the mission to change the law and hold irresponsible owners accountable for vicious dogs. In 1993, and on behalf of Garten's efforts, the State of Indiana passed Indiana Code § 15-20-1-4, which criminally penalizes owners of vicious dogs.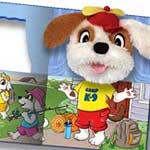 Diggity the Dog
Diggity the Dog is a puppet show book created by artist Lisa Lelue. This interactive book is a dog bite safety tool that offers 17 vital safety tips for parents and children. Lisa designed this book after her 9-year old son Benjamin was attacked by a "friendly neighborhood" pit bull-mix. She also created a website, Get Smart with Diggity the Dog, that shows a slide show demonstration of the book and a video.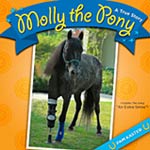 Molly the Pony: A True Story
Molly the Pony is a children's book about people, ponies and hope. It is a story about a speckled pony that was abandoned after Hurricane Katrina. After finally finding shelter, Molly was attacked by a pit bull and lost part of her front leg. Molly, however, was not ready to give up. She was fitted with a prosthetic limb and relearned how to walk. Molly's story continues to inspire hope in thousands of others.
Suggested articles